SilGrip* silicone pressure sensitive adhesives for electronic masking tapes, commonly known as platers tape, are used in the manufacture of printed circuit boards for a variety of processes, such as hot air levelling, gold plating of circuit board fingers, and tin/lead stripping. SilGrip silicone PSAs typically exhibit good adhesion to a variety of surfaces and high temperature shear resistance.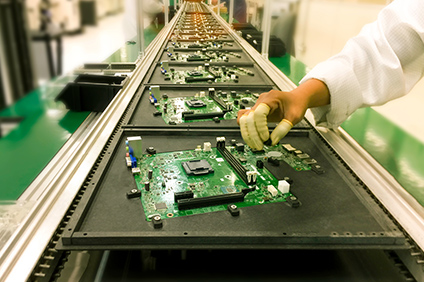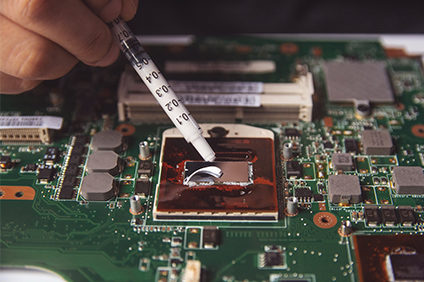 Silicone PSA Key Features and Typical Benefits
Conformity to irregular surfaces

No lifting at elevated temperatures

Clean removal

Solvent/chemical resistant for robust processing

Protection aganist solution undercutting

No residue

Resistance to solder heat, gold plating, hot air leveling

Low defect rates

Consistent solid, masked line
Typical Silicone PSA Applications
Hot air levelling

Gold plating od circuit board fingers

Tin/lead stripping
* SilGrip is a trademark of Momentive Performance Materials Inc.