Momentive Performance Materials provides leading-edge silicone technologies to help meet performance and productivity challenges in a wide range of automotive and electronic applications.
Momentive's dielectric potting and encapsulation materials offer outstanding protection to electronic components from dust, moisture, fluids and harmful environmental contaminants.
Our materials offer ease of processing capabilities and outstanding protection to circuits from thermal, vibration, and mechanical stress. As silicones effectively operate at a wide temperature range (-50°C to +200°C) with a low modulus, they can help provide stress relief for applications where movements in multiple directions occur due to mechanical and thermal inputs.
Momentive offers a range of silicone encapsulants, including one and two part products and specialized grades that can provide thermal conductivity, flame retardancy, and low volatiles, while demonstrating excellent performance in terms of both processing and reliability.

Conformal Coatings for Automotive

Conformal coating materials are typically applied in thin layers by dipping, spray coating or simple flow coating. Silicone conformal coatings provide a barrier against dendritic growth, while offering mechanical protection as well. Unlike some other polymers, silicone conformal coating will not induce the high stresses on printed circuit board components that lead to shear failures of surface mount devices.
As electronic devices get smaller and more efficient, and as operating temperatures increase, the need for enhanced material solutions is inevitable. An emerging joining technology, such as silver (Ag) sintering, is bound to become a mainstream joining method, displacing solder joints. These new joining technologies are showing to be an ideal fit with Momentive's conformal coating to provide the necessary environmental protection against corrosion due to salt and sulfur gas exposure.
Key drivers
Miniaturization; system integration; higher energy density
Increased performance; more efficient; higher reliability
Smaller/lighter weight; form factor.
Conformal coating is a protective nonconductive dielectric layer that is applied onto the printed circuit board (PCB) assembly to protect the electronic assembly from damage due to contamination, salt spray, moisture, fungus, dust and corrosion caused by harsh or extreme environments. In addition, these coating materials are also applied to reduce mechanical and thermal stresses and to prolong the life of the product during its operation.
The increased capability of semiconductor assemblies to perform complex tasks in automotive, consumer, industrial and aerospace applications, has increased the demand for conformal coating.
Typical benefits of conformal coating materials for PCB include:
Elimination of potential performance degradation due to environmental hazards
Overall assembly protection against chemical and corrosive attack
Minimized environmental stress on assembly
Enhanced insulating properties
Reduced size and weight
Protection against thermal and mechanical shock
Prolonged service life
Learn more:
Momentive's Conformal Coatings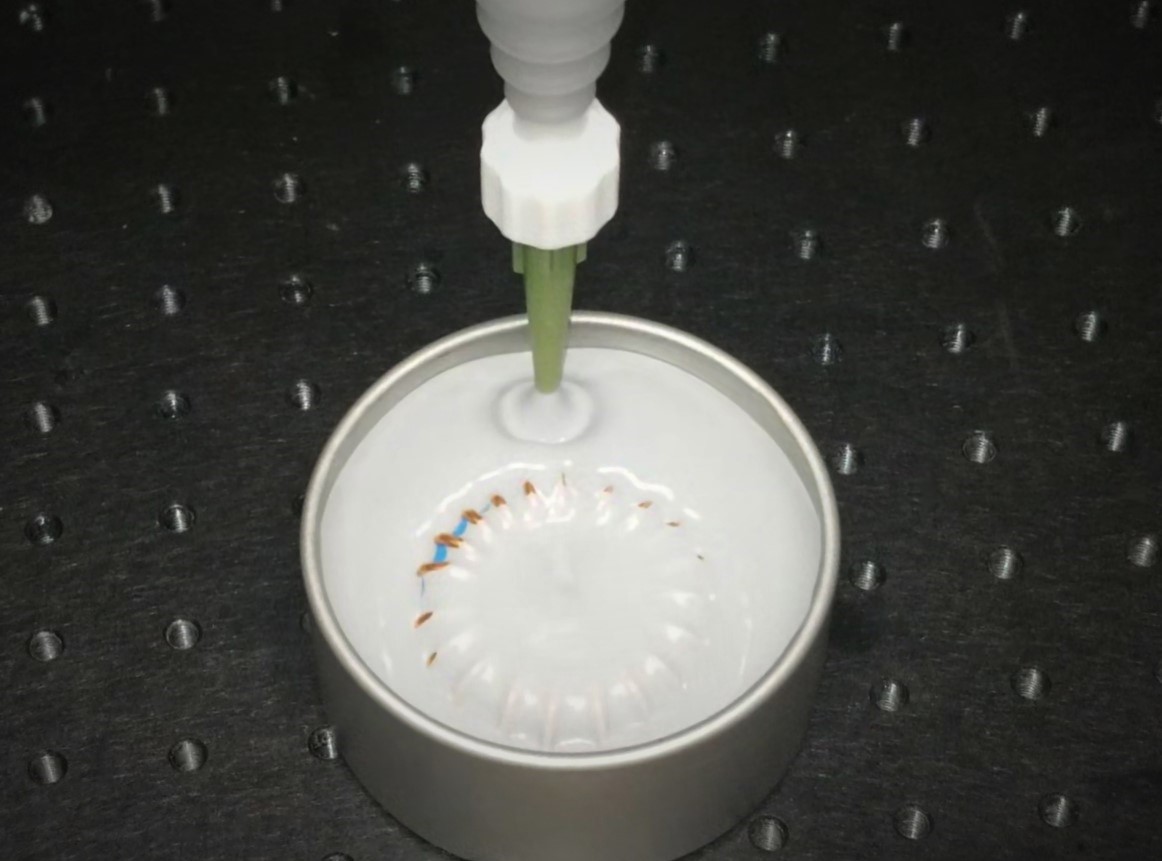 Selective Coating
Our selective coating material can be applied in a thicker layer to specific PCB components or sections (selective dispensing) to help provide adequate protection against the moisture and other corrosive elements.
These one-component UV Cure silicone materials can cure quickly with exposure to UV light and help protect electronic components and assemblies.
Due to its thixotropic nature, our material will typically exhibit adequate shape retention to enable dispensing in a bead, and is less prone to dripping or run-off.
Notable products: TUV7130 series
Dielectric Gels
Momentive's dielectric silicone gel materials are extremely soft, lightly cross linked silicone polymers offering good stress relief and self-healing properties while maintaining dimensional stability and providing a tacky adhesion. These properties make the dielectric gels excellent candidates to consider for protection of fragile electronic components from moisture and contaminants.
These gel materials combine thermal/mechanical cushioning and vibration dampening with excellent dielectric properties and flexible cure schedules. Our gels can be processed with automated dispensing equipment, and maintain physical and electrical stability over a wide temperature range (-45 to 200°C).
Momentive offers a range of Room Temperature cure gels including one and two part products, and specialized grades that can help provide advanced vibration dampening, very fast RT cure and UV activated cure.