Sam Conzone - Member of the Board, President & Chief Executive Officer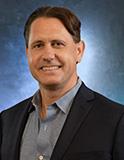 Sam Conzone was appointed President and Chief Executive Officer (CEO) of Momentive Performance Materials, Inc., on April 1, 2020. Sam joined the Company in 2008 and most recently served as Chief Operating Officer (COO). He started his Momentive career as the Global Technology Leader in 2008 with the Quartz and Ceramics business, later becoming the Transformational Growth Leader at Momentive Corporate Headquarters where he formed the global "Transformational Growth" team. In 2012, Sam became Vice President of the Momentive Coatings Business and was promoted to Senior Vice President Strategic Growth in 2014, followed by Senior Vice President of Silicones and Specialties in 2016. Sam started his career as a Research Scientist with Schott Glass and was rapidly promoted to North American R&D Leader and then to New Business Development & Strategy Leader, working in Duryea, PA and Mainz, Germany from 1999 to 2008. A career filled with global experience, including time as an expatriate in Germany, shaped Sam's vision as an executive who understands how to operate effectively across multiple geographies and cultures, conceive and execute strategy across businesses and functions, develop financial models, and leverage innovation necessary to achieve profitable growth. In addition, Sam has led major change events and enterprise transformations and was instrumental in the 2019 sale of Momentive to the Korean-based investor group that includes SJL Partners and the KCC Corporation. Sam holds a BS in Ceramic Engineering/Glass Science from Alfred University, and a MS and PhD in Ceramic Engineering from the University of Missouri-Rolla.
VP Nalian - President & General Manager, Performance Additives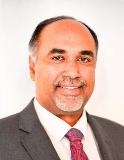 VP Nalian is the President and General Manager of the Performance Additives business unit at Momentive Performance Materials, Inc. With a wide-ranging portfolio, Performance Additives offers technically innovative products with differentiated performance in diverse segments such as Beauty and Personal Care, Agriculture, Polyurethane Slabstock, Coatings, Tire, Food and Beverage, and Pharma. Prior to his current role, Nalian held various roles at Momentive including Vice President Global Growth Regions, Distribution and Strategic Marketing; Vice President & General Manager of South Asia; Managing Director & General Manager – India Middle East & Africa and as Vice President & General Manager of Silicones, Epoxy, Phenolic Coatings & Forest Products Division IMEA, during which he led the combined entity of MPM & MSC (Hexion). Prior to Momentive, he spent 12 years at General Electric as the Managing Director of GE Advanced Materials India; Regional Manager – Resins & Structured Products for GE Plastics India, and as the Corporate Business Development Leader and Vice President – Quality & Master Black Belt. Nalian holds a degree in Industrial Engineering from IIIE India and has a diploma in Construction Engineering from Agnel Polytechnic Mumbai, India.
Michael Foley - President & General Manager, Formulated Specialties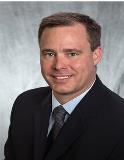 Mike Foley is the President and General Manager of the Formulated Specialties business for Momentive Performance Materials, Inc. The Formulated Specialties business enriches lives by enabling pioneering technologies in the areas of electric and autonomous Mobility, Healthcare, Communications Infrastructure, Display Technologies, Aviation & Aerospace, and Consumer Packaging, through solutions in Adhesives, Elastomers, Construction and Coating Technologies. Mike has a vast knowledge of the silicone industry having started his career as a production engineer for GE Silicones in 1995. Since then he's held various roles including President and General Manager – Core Silicones & Intermediates, Operations Manager, Americas Supply Chain Manager, Vice President – Global Procurement Leader, Vice President – Basics Global Manufacturing Leader, and Vice President – Transformation Leader. With more than 25 years of experience in the silicones industry, Mike brings with him a vast knowledge of global supply planning, operational excellence strategies, negotiations, and commercial growth to enhance business unit profitability. Since 2017, Mike has also served as a Board member of Momentive Performance Material's Zhejiang Xinan Chemical Industrial Group, a joint venture with China, overseeing significant growth and expansion. He holds a BS in Environmental Engineering and an MBA from Rensselaer Polytechnic Institute.
Robert Bush - Senior Vice President & Chief Financial Officer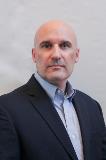 Bob Bush was appointed Senior Vice President & Chief Financial officer on July 11, 2022 and has responsibility for all areas of Finance within Momentive including Financial Planning & Analysis (FP&A), Treasury, Global Tax and Controllership, as well as Finance Shared Services and Information Technology. Bob brings with him more than 33 years of broad finance experience and industry knowledge. Having begun his Momentive journey in 2013, he has held several finance leadership roles in FP&A, Global Operations, Business Finance, and most recently served as Vice President & Treasurer. Prior to Momentive, he held several financial leadership positions at ITT Corporation and at GE. Bob earned his Bachelor of Computer Science from Marist College and a Master of Business Administration from the University at Albany. In addition, Bob is a graduate of several GE leadership programs and is a certified Six Sigma Master Black Belt.
Amy Bianchi - Senior Vice President & Chief Human Resources Officer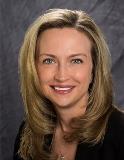 Amy Bianchi was appointed Senior Vice President and Chief Human Resources Officer of Momentive Performance Materials, Inc., on April 1, 2020 to lead the Company's Global Human Resources and Corporate Communications functions. Amy joined Momentive in 2011 leading Global HR Operations. A versatile HR professional and change leader, Amy has held a variety of roles at Momentive, including Vice President, Global Talent and Organization Design and Global HR Business Partner for Specialty Silicones & Core Silicones & Intermediates. She believes people are a Company's true competitive advantage and champions strategic investment in talent to enable and accelerate achievement of business objectives. Prior to Momentive, Amy led HR functions and held various HR leadership roles for both private multinational and public sector organizations where she drove multiple transformations, reorganizations, and progressive approaches to integrated talent management. She has a BA in Biology and Pre-Medical Studies from Siena College and studied in the Medical Doctorate Program at Albany Medical College.
Craig Branchfield - Senior Vice President, EHS & Operations Excellence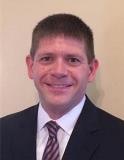 Craig Branchfield joined Momentive Performance Materials, Inc., in 2014 as the Vice President of Environmental, Health and Safety (EHS). In October 2018, he was promoted to his current role, Senior Vice President of EHS and Operations Excellence leading Momentive's EHS, Quality, Continuous Improvement, Product Stewardship, Sustainability and Global Engineering functions. With 35 years of experience leading large scale, global operations, Craig began his career as an officer in the United States Navy where he served as an engineering officer on-board nuclear-powered submarines. After leaving the Navy in 1992, he held various project management roles with Morrison Knudsen. From 1998 to 2012, Craig worked for Solutia Inc., eventually Eastman Chemical Company, where he held various positions including oversight of the Anniston PCB Site, one of the largest PCB cleanup sites in the country, Plant Manager of the William G. Krummrich Plant, Business Director for the Rubber Chemicals Business and Vice President of EHS. Craig received his BS Degree in Physics from the United States Naval Academy and an MBA from the Washington University Olin School of Business in St. Louis.
Michele Motta - Senior Vice President & General Counsel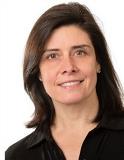 Michele Motta joined Momentive Performance Materials, Inc., in 2019 as the Vice President and Deputy General Counsel. In September 2020, she was promoted to her current role, Senior Vice President & General Counsel, leading Momentive's Global Legal Affairs function, overseeing legal, intellectual property, corporate governance, and compliance for the Company. Before joining Momentive, Michele was a key member of the Saudi Basic Industries (SABIC) leadership team as General Counsel – Americas and globally for the Automotive and Plastics business units. While at SABIC, she took on increasing levels of responsibility for acquisitions, joint ventures, technology licenses, equity investments, dispositions, carve-outs, and strategic alliances. Prior to SABIC's purchase of the GE Plastics business, Michele worked as in-house counsel with the General Electric Company supporting various businesses, including the silicones business. She began her legal career with the international law firm Winston & Strawn, focusing on mergers, acquisitions, private equity transactions, and debt financing. Michele has a BS from Cornell University, a JD from The University of Pennsylvania Law School and is an alum of Harvard Business School's Women on Boards executive program.
Nello Rizzo - Senior Vice President, Global Integrated Supply Chain
Nello Rizzo is the Senior Vice President of Global Integrated Supply Chain Operations for Momentive Performance Materials, Inc. He is responsible for managing the global supply chain processes across the Company, including order entry, planning, direct sourcing, procurement, tolling and all the logistics activities. Prior to his current role, he was the Vice President of Supply Chain Global Operations, Global Operations Director for the Additives sector and Director of Operations/Managing Director of Momentive's Italian entity. With more than 26 years of experience in the Operations and Global Supply Chain field, Nello has worked for multiple Fortune 500 companies including Momentive, PPG Industries, 3M, and Thyssen Krupp. Nello has also held several global and regional roles in Supply Chain, Manufacturing, EHS, and Mergers & Acquisitions, where he was responsible for optimizing processes through lean methodologies and restructuring, investing in production capacity to support rapid business growth, and driving efficient operations for improved earnings. A multicultural leader, having worked in Italy, Switzerland, France and currently in the United States, Nello has a MSc degree in Chemical Engineering and an Executive MBA from Katz Business School from Pittsburgh University (USA).
Thanos Yiagopoulos - Chief Technology Officer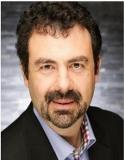 Thanos Yiagopoulos is the Chief Technology Officer for Momentive Performance Materials, Inc. and oversees Momentive's global technology organization, new product and process development, corporate innovation, and new space exploration initiatives. He joined Momentive in 2012 as a Senior Director of Global Process Technology and was responsible for the development of cutting edge process and manufacturing technologies (NXT and contact lens), and establishing Momentive's global pilot plant capabilities in Waterford, Nantong, and Chennai. With more than 20 years of experience in the Chemical industry, Thanos has held several roles in Operations Management, Engineering, Process-Product Development, and Innovation. Prior to Momentive he held various roles at SABIC and LyondellBasell such as Operations Manager of large-scale Polyethylene and Polypropylene assets, Technical Process Leader, and Manufacturing Excellence Black Belt. Fluent in multiple languages, Thanos brings multi-cultural leadership experience from a variety of cultures including Greece, Germany, US, UK, Finland, and Saudi Arabia. He has a PhD in Chemical Engineering from Aristotle University of Thessaloniki, Greece, and an MBA, with a focus on Innovation Management, from Warwick Business School, UK.