JP Park - Member of Audit Committee and Compensation, Nominating & Governance Committee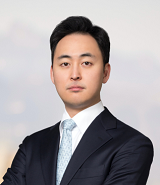 JP Park is an executive director at SJL Partners, primarily responsible for the execution of investment opportunities and management of its portfolio companies. Prior to joining SJL Partners, JP was an investment banker at J.P. Morgan and an investment professional at Anchor Equity Partners. At J.P. Morgan, he advised clients primarily on cross border M&A and capital markets transactions. He currently also serves on the Board of Directors of Celltrion Holdings Co., Ltd. JP graduated from the London School of Economics and Political Science with a BSc in Management.
Young-Ho Kim - Member of the Audit Committee and Compensation, Nominating & Governance Committee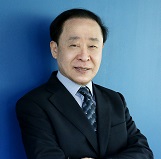 Young-Ho (YH) Kim is the Vice Chairman of Global Business Management with KCC Corporation. His career, spanning more than 45 years, began with Yulsan Ind. Co., Ltd. in 1975 as General Manager, Sales & Marketing Building Materials, in the Saudi Arabia branch office. He then spent four years as General Manager of Sales & Marketing specializing in marine, energy & environmental equipment and tools at Gadelius Korea, Ltd., which later merged into ABB Korea, Ltd. YH then moved on to KCC Corporation in 1982 and spent 24 years in various roles including General Manager, Corporate Planning & Coordination, General Manager R&D Administration, Executive Vice President Overseas Business, Senior Executive Vice President Production/Technology/Engineering and R&D and Senior Executive Vice President Corporate Strategy. Young-Ho then went to Hyundai Paint Inc. Co., Ltd. in 2007 where he would spend the next year as President of the Paints & Coatings Business. In 2010, Mr. Kim held the role of Senior Executive Vice President of KCC Corporation's Global Business, after which he was promoted to his current role as Vice Chairman, Global Business Management. Full of strategic insight, YH is a born salesman with diversified experience, in-depth knowledge of sales & marketing operations and is driven in the areas of growth and profit.
Tom J. Kichler - Chair of the Audit Committee and Member of the Compensation, Nominating & Governance Committee and Operations Committee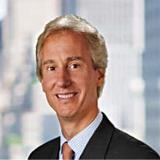 Tom Kichler serves as Operating Partner for SJL Partners and is responsible for deal generation and U.S. execution. Tom joined CVC in 2016 and has served as chairman at Anchor Glass since January of 2017. Tom also serves as a Partner and the U.S. head of Industrials and Energy. Prior to joining CVC, he was a partner at One Equity Partners, where he worked for 14 years in managing equity investments of $12 billion. From 1995 to 2001, he served as Managing Director at Salomon Brothers, a global investment banking firm, running M&A for their Chicago office and branches. His experience also includes a Director position at Wasserstein & Perella & Co and a partnership at Ernst & Young. Tom received a BSE from the Wharton School at the University of Pennsylvania in 1983.
David Fischer - Chair of the Compensation, Nominating & Governance Committee and Operations Committee and Member of the Audit Committee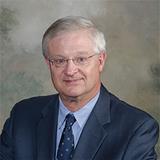 David Fischer is a Sales, Marketing and Strategy Specialist with more than 38 years of experience in the automotive industry supplying to Auto OEMs and Tier One suppliers. Currently, David is providing consulting services to Automotive and Chemical suppliers providing counsel on their sales, marketing, and growth strategies. In addition, he is an active staff member of the Michigan State Senator. In December 2017, David retired as Axalta Coating System's Vice President, Global Market Strategy and Growth, for their Transportation Coatings business. He was instrumental in growing the business through organic growth, new investment, joint ventures, and acquisitions. In 2013, DuPont divested its global coatings business, and the new company became Axalta Coating Systems. David stayed with the new company as a strategic member of the transportation business management team. Prior to Axalta, David held a variety of positions at DuPont's Finishes Group within its industrial and transportation business. David is a native of the Detroit metropolitan area and holds a bachelor's degree in chemical engineering, and a master's in business administration with a concentration in finance and market research from the University of Michigan-Ann Arbor.
Allen Han - Member of the Operations Committee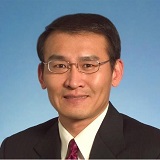 Allen Han has more than 30 years of experience in private equity investments, manufacturing industries and consulting. As a senior operational advisor, Allen assesses strategic operational value creation opportunities for SJL's investments. Prior to advising SJL Partners, Allen was partner and Head of the Asia Operations Team at CVC Capital Partners, supporting all of CVC's industrial investments in Asia during his tenure. Before CVC, he was Vice President and General Manager at Honeywell's Global Sensing business and Security Group's business in the Asia Pacific region. Prior to Honeywell, Allen worked at GE where he held various senior positions. He also worked at Booz Allen & Hamilton. Allen received a BS from National Taiwan University and holds an MBA from the University of Chicago.
Ian Arthur Watling - Member of the Operations Committee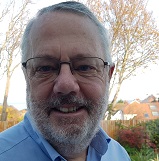 Ian Arthur Watling is the Executive Vice President of KCC Corporation. Ian is responsible for KCC's Global Silicone business (Global Personal Care & Non-Personal Care), which marked sales of $150 million in 2019, as well as 109 employees based in Europe, China, India and Korea who collectively are responsible for R&D, Regulatory Affairs, QA, Operations, Purchasing, Marketing, Sales, Product Management, Logistics, and Customer Service. Ian received a 1st Class Honors degree in Chemistry from the University of Kent, UK.
Sam Conzone - Member of the Board and Chief Executive Officer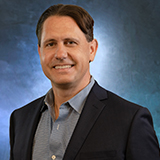 Sam Conzone was appointed President & Chief Executive Officer (CEO) of Momentive Performance Materials, Inc., on April 1, 2020. Sam joined the Company in 2008 and most recently served as Chief Operating Officer (COO). After starting his career at Momentive within the Quartz business as the Global Technology Leader, Sam has held several positions including SVP of Silicones and Specialties, SVP of Strategic Growth, Vice President of the Coatings Business and Transformational Growth Leader. A career filled with global experience, including time as an expatriate in Germany, shaped Sam's vision as an executive who understands how to operate effectively across multiple geographies and cultures, conceive and execute strategy across businesses and functions, develop financial models, and leverage innovation necessary to achieve profitable growth. In addition, Sam has led others through major change events and enterprise transformations and was instrumental in the 2019 sale of Momentive to the Korean-based investor group that includes SJL Partners and the KCC Corporation.