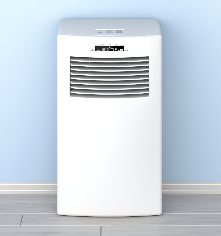 From potting and encapsulation products to adhesives, additives, hardcoats and packaging, Momentive has been leading the way in providing long-term, reliable protection for sensitive electronic components for decades. And as systems continue to get smaller and circuit densities become greater, our deep industry knowledge and extensive experience help ensure that we're ready to protect whatever comes next.
Our product offerings include:
Conformal Coatings for printed circuit boards (outer main unit PCB, inverter PCB)
Momentive's ECC3011 and ECC3051S silicone conformal coating materials employ a unique formulation that can help prevent the occurrence of corrosion on vital PCB components and surfaces.
These new materials dispel the commonly held perception that silicones, due to their higher gas permeability, are at a disadvantage in corrosion prevention. In tests performed by Momentive in accordance with IEC standards, Momentive's new silicone formulations out-performed other conformal coating materials for corrosion prevention, including acrylics, polyurethane, polyolefin and competitor silicone formulations.
Learn more about corrosion resistant conformal coatings
Thermal Materials for Air Conditioners, HVAC Systems
Momentive's thermally conductive liquid dispensed silicone grease, gap fillers, ahesives and potting compounds are available in an array of performance and handling options for various thermal management needs in Air Conditioners and HVAC applications.
Learn more Thermal Management Silicones
PCB Assembly Materials such as dielectric silicones for encapsulation and component bonding.
Momentive's dielectric silicones for encapsulation and component bonding are used to selectively protect electronic components from moisture and harmful contaminants and to provide structural integrity to electronic parts. These materials provide stress relief protection to circuits from thermal, vibration, and mechanical stress. Momentive offers a range of materials including one and two part products and specialized grades that provide thermal conductivity, flame retardancy, and low volatiles.