Momentive's Sistersville, West Virginia site has been hosting an annual E-recycling event for ten years. Green Team member Anne Dillaman suggested the E-recycling project after reading an article about the issue of computer and electronic waste disposal.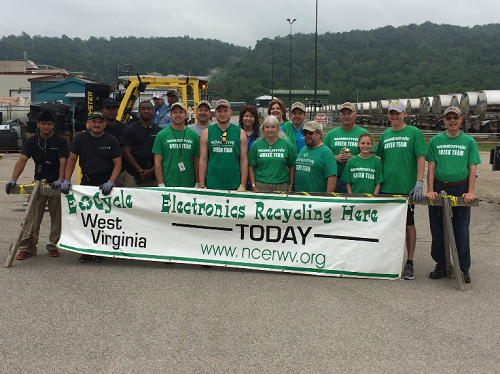 This year's event was a collaborative partnership between Momentive Performance Materials, the Pleasants County Solid Waste Authority (PCSWA), National Center for Electronics Recycling, and Green Wave Computer Recycling. The event was funded through a grant obtained by the PCSWA from the West Virginia Department of Environmental Protection with Momentive providing the site for the event, the planning, and execution of the event.
About 25 volunteers helped at the event, including company employees, their family members, and employees of the recycling company. The event was open to anyone, with donations coming from homes, businesses, government offices, and even non-profit organizations. This year the site received 39,614 pounds of electronics, with over 400,000 pounds having been recycled over the event's history. This has reduced amount of waste destined for area landfills by as much as 500 cubic yards.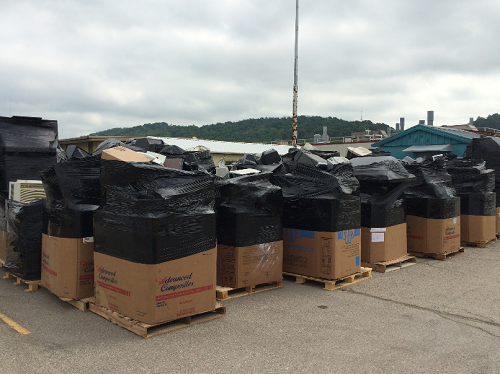 The Green Team at Momentive's Sistersville site is grateful for the continued support and help from plant management and the PCSWA with all their recycling efforts. E-cycle day is good for the community, good for the company, and most importantly, good for the environment and our future