UV Cure Silicone Rubber
UV cure silicone rubber belongs to a new class of rubber that offers high cure speed at low temperatures. UV light initiates crosslinking through a photochemical reaction rather than heat. This rubber can be processed via injection molding with special molds, or via extrusion without additional heat to cure.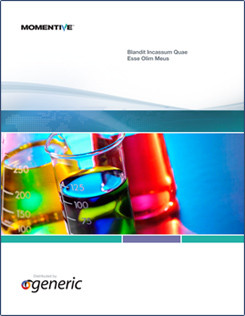 Download Marketing Bulletin
More About UV Cure Silicone Rubber
Silopren* UV liquid silicone rubbers (LSR) are two-component liquid silicone rubbers with a mixing ratio of 100:2. They can be molded quickly at low temperatures using a typical injection molding process with UV light. Cross sections of 5-100 mm can easily be cured in very short cycle times. Addisil* UV EX silicone rubber is a two-component extrusion material that offers high cure speed at room temperature. Addisil UV EX silicone rubber can be extruded with standard silicone rubber extruders and cured with UV light.
Key Features and Typical Benefits of UV Cure Silicone Rubbers:
Biocompatibility (USP Class VI, ISO10993)
Combinable with low temperature substrates and additives
May provide energy savings due to lower temperature processing
Can cure thick cross sections at reduced cycle times vs. conventional molding processes
Can cure thick cross sections without microbubbles
Allows overmold onto temperature sensitive electronics
Potential Applications:
IV components
Wearable electronics
Catheters, Drains, and tubing
Hard-soft material combinations
Pharmaceutical and laboratory stoppers