Silsoft* Spread MAX Fluid
Silsoft Spread MAX fluid offers hydrolytically stable super-spreader features that can improve the end-use benefits of beauty and personal care products. A nonionic organomodified siloxane copolymer, Silsoft Spread MAX fluid offers increased flexibility in hair care and skin care formulations by providing both hydrolic stability across a pH range of 2 to 12 and super-spreader capabilities that aid in forming an even monolayer on both skin and hair.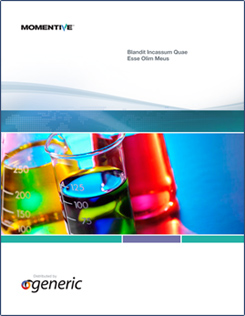 Download Marketing Bulletin
Silsoft Spread MAX fluid's super-spreader features can also lower surface tension of formulations, which in turn helps aid in wetting most substrates with a contact angle of less than1°. This benefit can help deliver ingredients to the hair and skin with greater efficiency and uniformity.
Silsoft Spread MAX fluid can enable a reduced tack time. A quick-to-dry time combined with the ability to provide superspreading of actives and pigments on skin make this product an excellent candidate to consider for sunless tanning formations.
Other potential applications for Silsoft Spread MAX fluid:
Hair coloring
Depilatories
Inorganic sunscreens
Color cosmetics
Facial cleansers
Conditioners
Anti-aging skin care products
Facial toners
Shampoos
Hairstyling products
Anti-acne treatments
Shaving preparations
Hair relaxers/permanents
For key features, typical benefits and physical properties, potential applications, and more, please download the brochures on this page.
* Silsoft is a trademark of Momentive Performance Materials Inc.